What about offering you a truly sustainable stay?
Because every single gesture counts, we are constantly striving to make your stay both a people-friendly and an environmentally-friendly experience.

Adagio is committed to sustainable development
Adagio, an Accor group brand, has chosen to join the hospitality group's Planet 21 programme and is committed to providing hospitality that has a positive impact on the environment. And so we invite you to see these principles in action during your stay:
Meeting your expectations and building up strong links with the local community.
Being a responsible employer and limiting our environmental footprint.
Making sustainable development an integral part of our daily routine
Find out about our Planet 21 programme
The Accor group now numbers 3700 hotels around the world, because it loves the planet. That's why it has developed its own programme for sustainable development called "Planet 21", based on the following principles:
 It offers its guests eco-responsible products and services.
 It forms partnerships with responsible companies.
 It makes its staff aware of protecting the environment and supports responsible projects.
 It works with local communities to develop programmes which protect the population.
And what if we offered you a stay for the long term?
Energy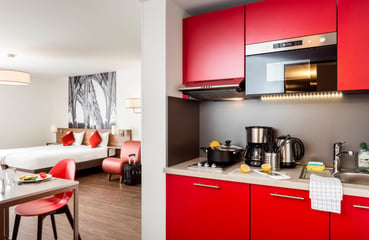 Cards that cut off the power supply

Low-energy bulbs

Class A energy-efficient electrical appliances
Efficiency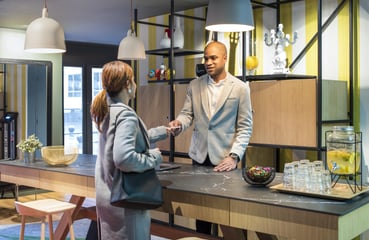 Speclially-designed trash cans to facilitate sorting

Water savers

Bathroom towels replaced on request

Employees aware of sustainable development issues
Food - Products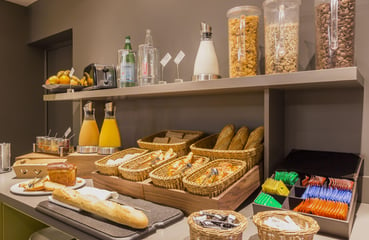 100% ecological cleaning products

Regional products offered

Fair trade and organic products

Placemats made from recycled paper
Let's work together
We aim to optimise our water consumption and to prevent any pollution risks. Consequently, all of our apartments are equipped with water-saving installations and eco-friendly cleaning products, and bath towels are replaced only on request. We have also introduced software to monitor and analyse water consumption.
Turning the taps off carefully.
Not leaving the taps running unnecessarily.
Leaving towels on the floor when you want them replaced.
Saving energy is one of Adagio's top priorities. The construction of our buildings and their interior fixtures and fittings therefore meet rigorous environmental standards, e.g. PEFC-certified furniture, low-energy light bulbs, A-rated electrical appliances to maximise energy efficiency, circuit-breaker cards, etc.
Turning off the lights and the air-conditioning when you leave your apartment.
Switching off electrical appliances completely rather than leaving them on stand-by.
Running the dishwasher and the washing machine only when fully loaded.
By sharing our beliefs, we can work together, and raise the awareness of our staff, our subcontractors and our clients as far as possible. Each year, we provide staff training on the issues of sustainable development and welcoming people with disabilities
Using public transport, and the cycle services and car-sharing schemes on offer in many cities (information available at reception and in the housekeeping book).
Throwing away less and sorting waste to ensure it is recycled more effectively are the twin pillars of our waste management policy. The vast majority of our aparthotels are equipped with specially designed bins and sorting installations. Wherever possible, we also avoid individual packaging and use products that can be topped up. Finally, we recycle electrical appliances and hazardous waste, and compost green waste in our eco-labelled aparthotels.
Sorting waste inside your apartment.
Using the sorting bins provided on each floor.
Avoiding disposable and single-dose products.
We go to great lengths to practise sustainable consumption and to work closely with our host cities. Our gourmet breakfasts offer a selection of local or organic products, and fair trade products, served on recycled paper table sets. And our "welcome packs" are made up of organic farming products.
Consuming fresh and seasonal products.
Opting for organic products where possible.
Discovering local specialities.
Our committed aparthotels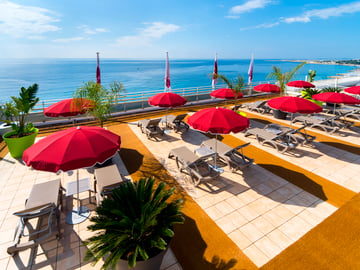 Member rate -5% Take advantage of this reduction by creating your account at the time of your reservation