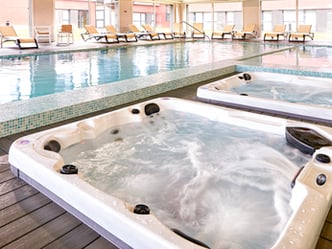 Aparthotel in Vannes
By visiting Vannes and enjoying a holiday in the Morbihan region in a new Adagio Aparthotel, you will have the opportunity to discover the most traditional, charming and picturesque parts of Brittany, but also the most appealing, in the heart of one of the most beautiful places in France.
A magnificent and spectacular Adagio Aparthotel 
The scheduled opening for this all-new Breton Aparthotel is going to delight many tourists looking to enjoy the Adagio concept of unique accommodation, which is both independent but also offering the services of a real hotel. Vannes is easily accessible from Lorient, Rennes and Nantes, and is only a few kilometres away from the town of Auray via the motorway or by train. Visiting the town will give you the chance to go to the Breton coastline and the Côte Sauvage in Quiberon, to discover the beaches in Carnac, Trinité-sur-Mer and Saint-Philibert or to visit the many historic sites in the heart of the town and the surrounding area.
Travel along the Gulf of Morbihan and take a boat for the wonderful Île-aux-Moines
To go on this fantastic excursion, simply take the boat from Baden, a charming small town which is only about 20 kilometres from the Adagio Aparthotel Vannes, and let yourself be carried away on the waves towards your destination. The Île-aux-Moines is the gem of the Morbihan department and it has lots of charm thanks to its coves and small white houses. It is accessible on foot or by bike and gives the visitor the feeling of living in a dream. With atypical alleys and poetic paths, dramatic fountains, chapels and old mills, this Breton island has a past which shines through and blends in with the magic of the present. Enjoy this serene and authentic experience before heading back to Adagio Aparthotel Vannes for a well-deserved snack. The friendly and caring reception team will always be on hand, if need be, and are available 24 hours a day.
*These prices are the "starting from" prices.
They correspond to the lowest total price available on the dates requested, based on one accommodation (room, bed, etc.) or other services.
They may be based on different types of room/apartment or services. Depending on the country, these prices may not include taxes, may include VAT only or may include all taxes (VAT and city tax). When prices do not include all taxes, the relevant taxes (VAT and/or city tax) will be stated in the following stages of the booking process. The price is only guaranteed at the time of reservation.
Foreign currency conversions are given as guidance only and are non-binding.