Aparthotel in Toulouse
All Adagio aparthotels in Toulouse: the services of a hotel, the freedom of an apartment for your stay in Toulouse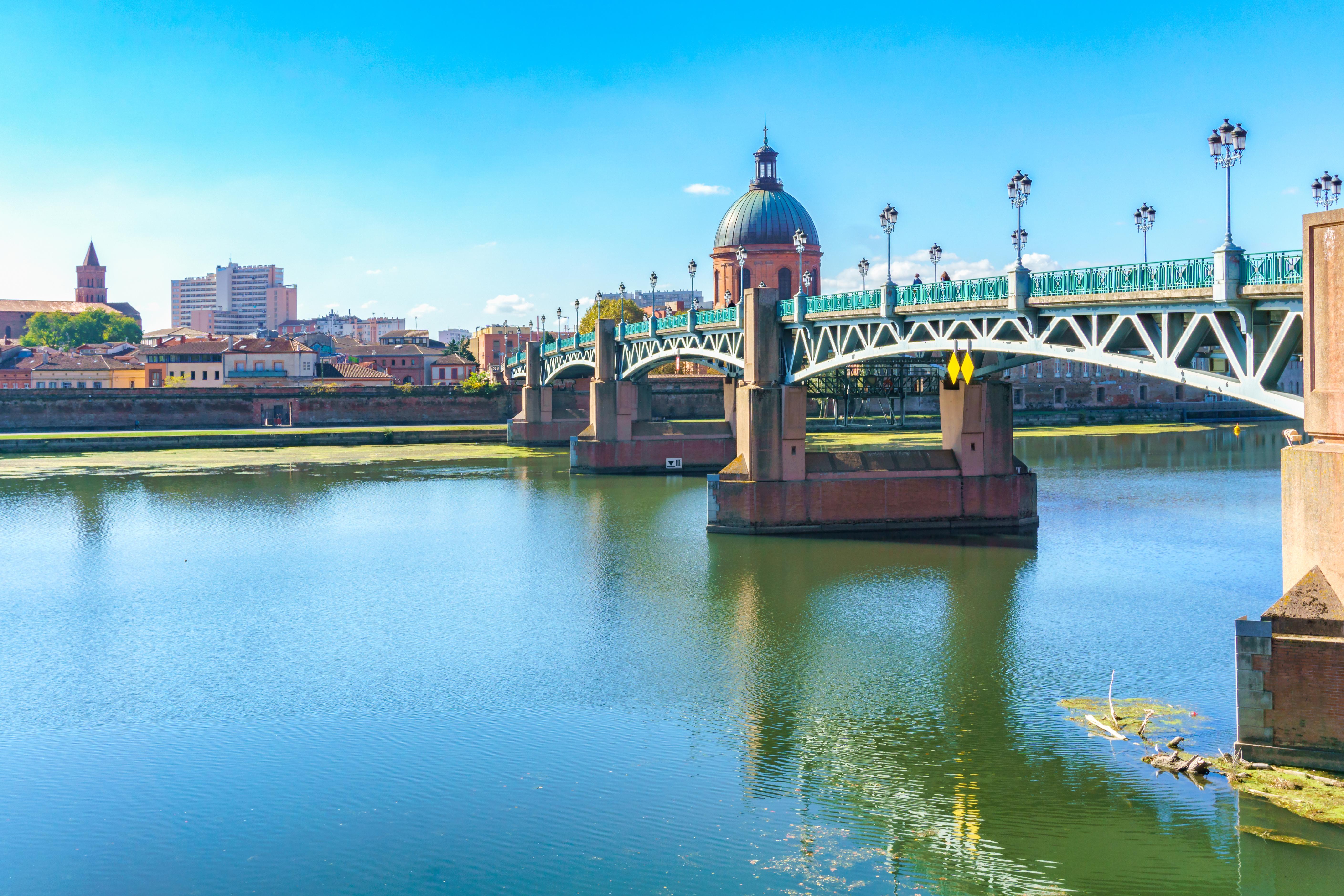 All our apartments in Toulouse
For your stay in Toulouse, there is a choice from four apartment hotels. The Toulouse Parthenon Place in the heart of the city allows you to enjoy the comfort of a 4* resort.; take your choice from one of the 94 studio and one-bedroom apartments.The Aparthotel Toulouse Airport offers 242 apartments that are within a 10 minute drive from Blagnac airport and down town Toulouse.
The Access Toulouse Jolimont Aparthotel offers 96 studio and one-bedroom apartments located in the district of Marengo. Well served by public transport, it offers easy access to all points of interest in the city. Finally, the Access Toulouse Saint-Cyprien, also located in the heart of the city, offers 90 studio and one-bedroom apartments. All of the apartments have a full kitchen, a bathroom, a work space and a seating area. For basic equipment, there is a telephone, television and Internet access. The apartment hotels themselves also have many other facilities such as a meeting room, unheated swimming pool, restaurant, bar, fitness centre, golf nearby and parking facilities. Of course, all the apartment hotels are perfect for either a short or long term stay.
Toulouse - A City of Space and Time
Toulouse is the capital of the Midi Pyrenees and is situated in the Southwest of France. It is notable for many things, including being known as the centre of the European aerospace industry with five of the major organisations (including Airbus) having their headquarters in the city. It is also home to the largest space museum in Europe and the largest cancer centre in Europe. It has many modern shopping centres, including the largest IKEA store in the region and the new Marengo centre, and is truly a bustling and vibrant city. Stepping back in time, the 11th century Basilica of St Sernin is the oldest Romanesque church in Europe and it was added to the UNESCO list of World Heritage Sites in 1998. It contains a 19th century organ that is considered to be the most important in France. The mainly 18th century Capitol houses the town hall and the opera house and its square at night is breathtaking. Rugby is also extremely important to the city and its Stade Toulousain rugby union club is one of the best in the country. Whether you want to stay near the airport, in the new Marengo centre, or deep in the heart of the city centre, there is an Aparthotel to suit your needs.
These destinations might interest you