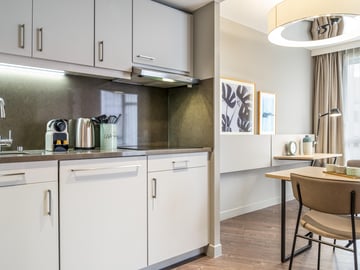 Fully equiped kitchen "icon"
Cook as you do at home. All our aparthotels have a fully equiped kitchen.
Appliances (refrigerator, dishwasher,...)
Kitchen ustensils
Dishes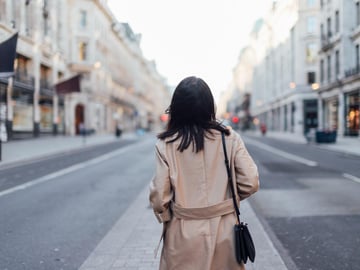 In the heart of the city "icon"
Our aparthotels are in the heart of the cities. Take advantage of this to visit at your leasure.
Public transport
Local shops
Tourist attractions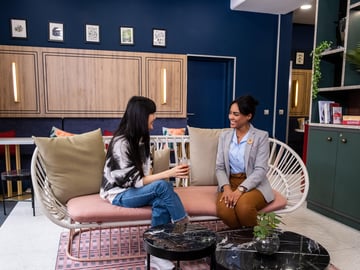 A team at your service "icon"
Adagio's teams are present to be there for you.
 Welcome drink
 Friendly moments to share
Check in/out
Early check in/late check out available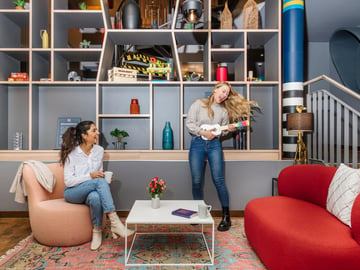 User-friendly spaces  "icon"    
Discover the circle, common and friendly spaces to relax, work and especially socialize.
The shop, the library, the book sharing
Coworking
Friendly moments
The Kids corner.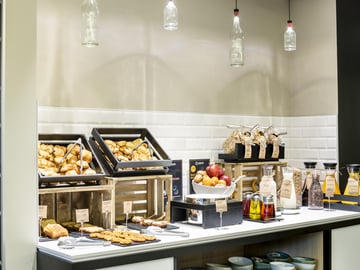 Treat yourself every morning with the Yummy breakfast.
Bowls bar
Gourmet bar
Toast bar
Barista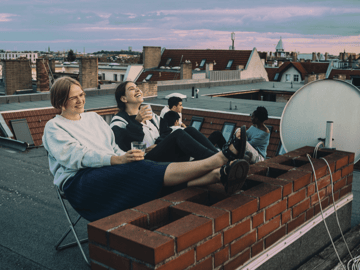 Take advantage of our 24-hour service to explore the heart of the city.
Our local teams' city guides.
A list of the best local activities.
A list of the best restaurants in the neighborhood.
 Why choose an Adagio aparthotel?
Take advantage of the reduced rate for stays of 4 nights or more.
Your pet is more than welcome and also benefit from reduced rates.
Can't make it ? Your reservation can be cancelled free of charge.
Change your mind at any time without any charges.
Enjoy the best prices thanks to the ALL* member rate. 
"icon" In need of inspiration? Discover the loyalty programme travellers love most