Aparthotel in Basel
All Adagio aparthotels in Basel: the services of a hotel, the freedom of an apartment for your stay in Basel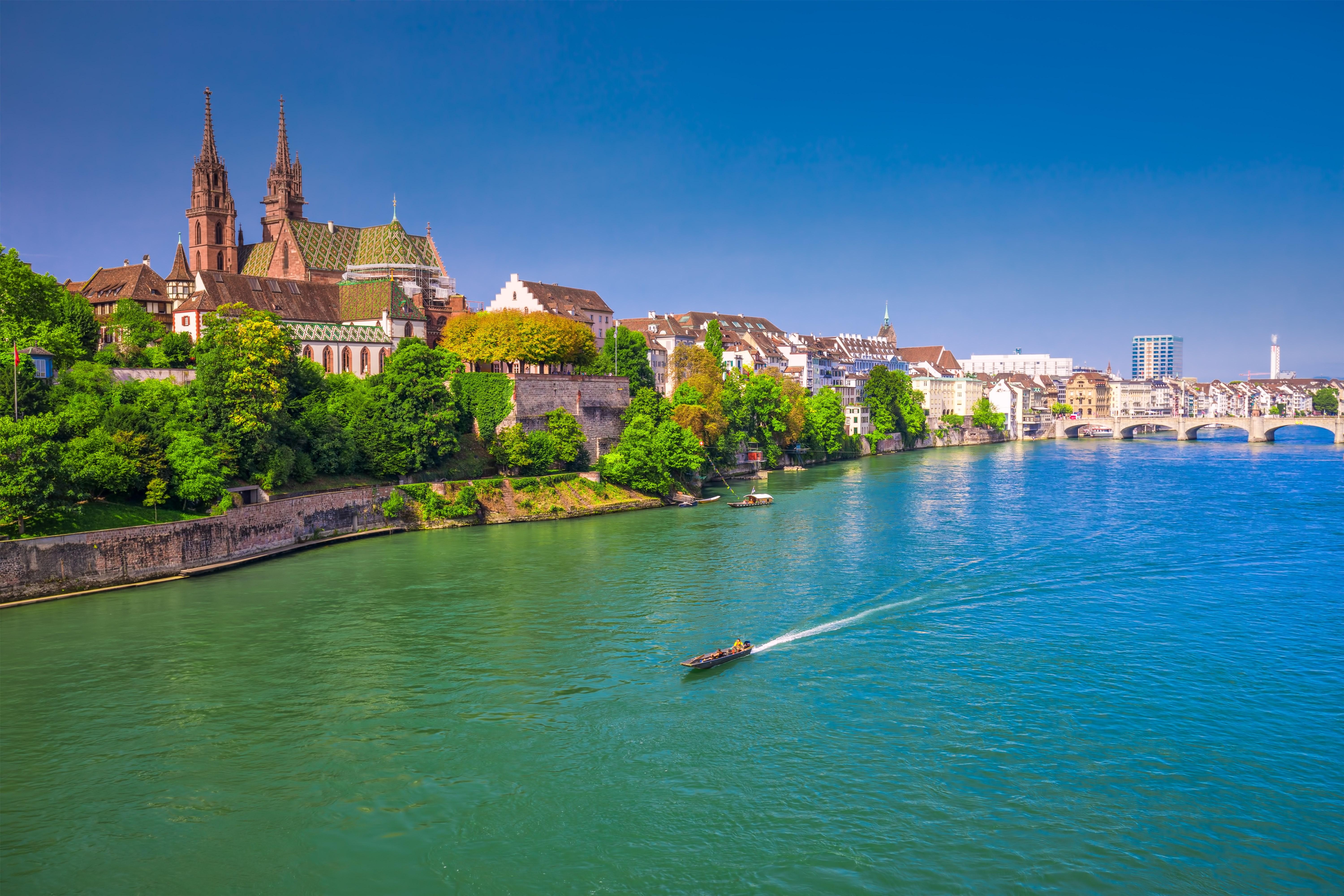 All our apartments in Basel
Finding comfortable accommodation while travelling makes for a successful stay. The Aparthotel Basel City offers its 77 fully equipped and carefully decorated apartments, including 3 for disabled guests to make your stay enjoyable. You can choose between studios for 2 people and two-room apartments for 4 people. All have internet access, a television, fully equipped kitchen, sleeping area, a work space and a bathroom.
The apartment hotel is conveniently located a short walk from the historic centre of Basel and is located in pleasant surroundings near the banks of the Rhine. Welcoming business and leisure guests, the Aparthotel provides accommodation for short break or long stays. On site you will find a fitness room, laundry room and private covered parking. Nearby there is the exhibition centre and a little bit further away, the airport. When you want the comforts of a hotel but also need the freedom and flexibility than your own home provides, choose an Aparthotel - the best of both. If you are hungry and want a snack and don't want to cook there is a vending machine for sandwiches and drinks together with a coffee/tea machine. For when you do want an evening in the kitchens are fully equipped with a fridge, dishwasher, microwave and a coffee maker and there is WiFi in the pubic areas. Even the small touches have been included, such as a hair dryer in the bathroom.
A city of Art and architecture
The Aparthotel in Basel is just a 10 minute walk from the banks of the Rhine and the old town and close to the exhibition centre. Basel is Switzerland's most important cultural centre and has the world's oldest arts collection accessible to the public - the Museum of Fine Arts. It is also one of the foremost sites for the banking industry in Switzerland, if not the world. Located where France, Germany and Switzerland meet, Basel even has suburbs in France and Germany! Basel is home to a staggering number of buildings designed by internationally renowned architects such as Renzo Piano, Frank Gehry, Zaha Hadid, Alvaro Siza Vieira and Tadao Ando. Basel is also the base of Herzog & de Meuron, who are best known for designing the Tate Modern in London. The city received the Wakker Prize in 1996. The entire Old Town of Basel is a heritage site of national importance and includes the Munster, the Munsterplatz, the Rathaus (Town Hall) and many churches and museum's. The City Hall, which dates from the 16th Century, is decorated with beautiful murals both inside and out and is located in the Market Square. Children will also love a visit to Zolli - the city's zoo !!
These destinations might interest you