Whether it's a French Bulldog who loves watching TV with you, or a cat that always hides under your duvet, pets are part of your life and you can't imagine living without them.
At Adagio, pets can feel right at home too!
Your pet can stretch their legs
Our grocery shop has a selection of food and other items if needed
Stay 4 nights or more and save 40%!
Not only are your pets allowed, they'll receive a warm welcome! With a smile, a treat and even a doggie bar in some lobbies, your pet won't need to lay low or hug the walls.
Our onsite team will be on hand to make sure that you, and your four-legged friend, enjoy your stay in our aparthotel. The team can also recommend "pet-friendly" activities and places in the neighbourhood or city.
Enjoy our volume discount rates!
The nightly rate is €6. Stay 4 nights or more and get a discounted rate at 4€. We have been thinking about long stays – stay 28 nights or more and get a 3€ per night rate!
At this price, it would be a shame to leave your four-legged friend at home.
Adagio London Brentford
Adagio London Brentford
15 minutes from Heathrow Airport by car
Member rate -5% Take advantage of this reduction by creating your account at the time of your reservation
Adagio London Stratford
Adagio London Stratford
5 min from Westfield
Member rate -5% Take advantage of this reduction by creating your account at the time of your reservation
Adagio Birmingham City Centre
Adagio Birmingham City Centre
Member rate -10% Take advantage of this reduction by creating your account at the time of your reservation
Adagio Liverpool City Centre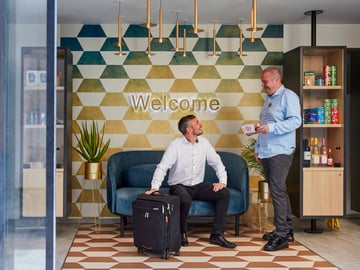 Adagio Liverpool City Centre
Member rate -5% Take advantage of this reduction by creating your account at the time of your reservation
Adagio Edinburgh Royal Mile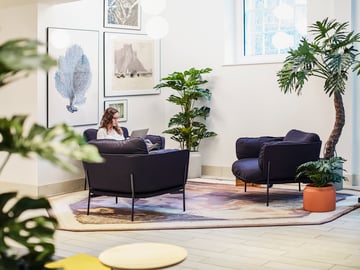 Adagio Edinburgh Royal Mile
Member rate -5% Take advantage of this reduction by creating your account at the time of your reservation
Adagio access Brussels Europe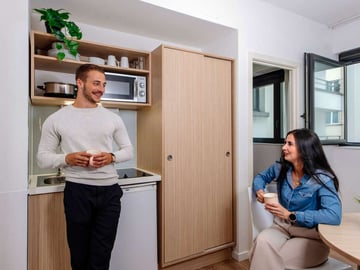 Adagio access Brussels Europe
Located in the heart of the Belgian capital
Member rate -5% Take advantage of this reduction by creating your account at the time of your reservation
Adagio Leicester
Adagio Leicester
Close to the town's major points of interest
Aparthotel Adagio Amsterdam City South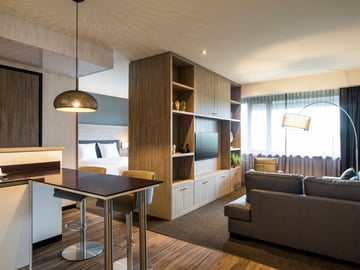 Aparthotel Adagio Amsterdam City South
Member rate -10% Take advantage of this reduction by creating your account at the time of your reservation