Hotel with swimming pool
Book your apart hotel with pool for your holidays
Are you looking for an apartment hotel with a swimming pool? What better way to cool off and enjoy your holiday. Whether with friends or family, the swimming pool will allow you to enjoy your stay to the full.  Adagio offers you a wide choice of apartment hotels with swimming pool in France, Europe and even in other far away destinations. All flats are fully equipped are fully equipped with a fully equipped kitchen. With Adagio, you can also enjoy a first-class hotel service. You will be spoilt for choice. 
Our hotels with swimming pool in France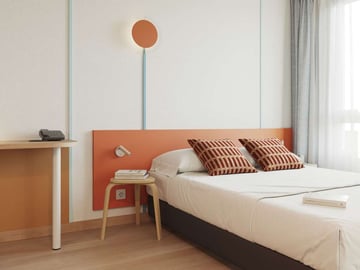 Member rate -5% Take advantage of this reduction by creating your account at the time of your reservation
Our hotels with swimming pool abroad
*Tarif comprenant l'hébergement ainsi que le petit déjeuner. Tarif non modifiable, non annulable, non remboursable, pour des séjours compris entre 1 et 9 nuits. Tarif soumis à conditions et sous réserve de disponibilité.