Adagio Access Stuttgart Airport Fair
Bertha Benz Platz 5 70771 LEINFELDEN-ECHTERDINGEN
See on the map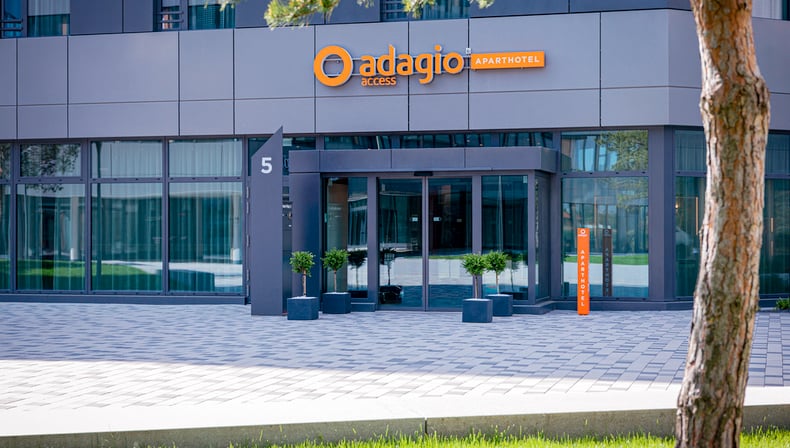 Previous
Next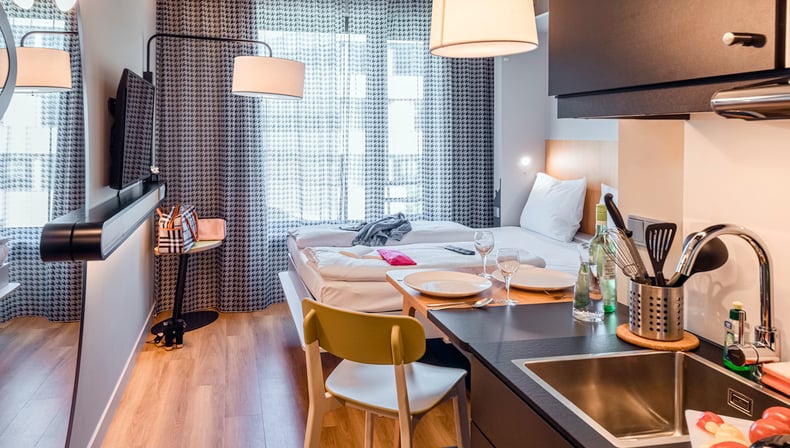 Previous
Next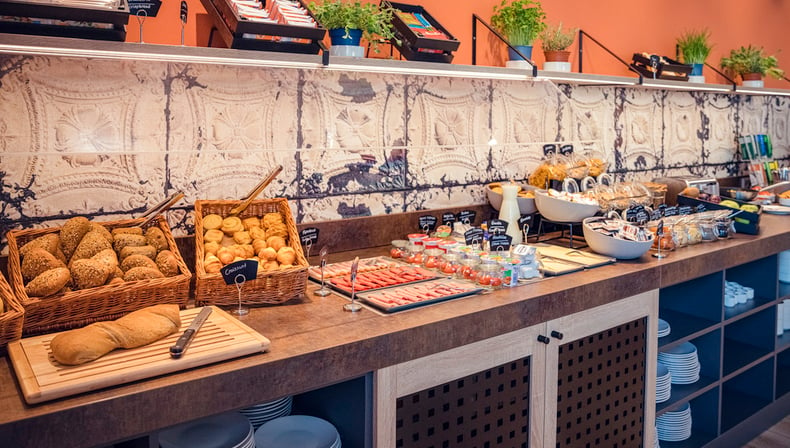 Previous
Next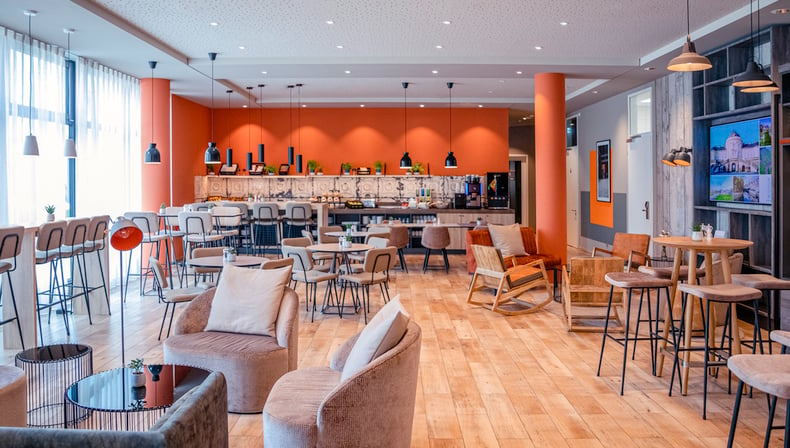 Previous
Next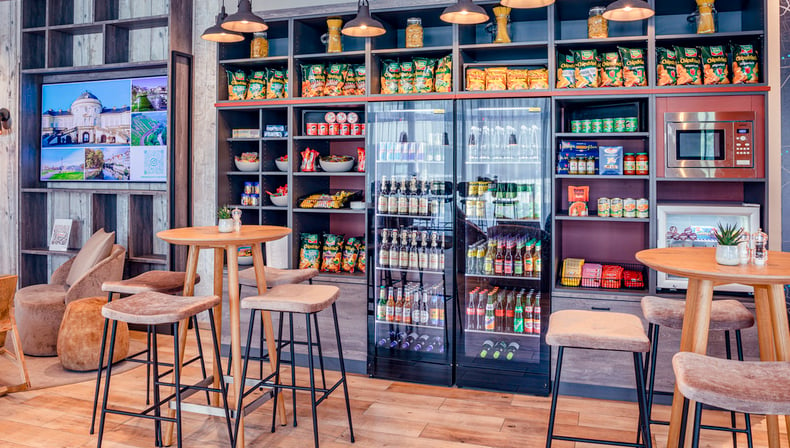 Previous
Next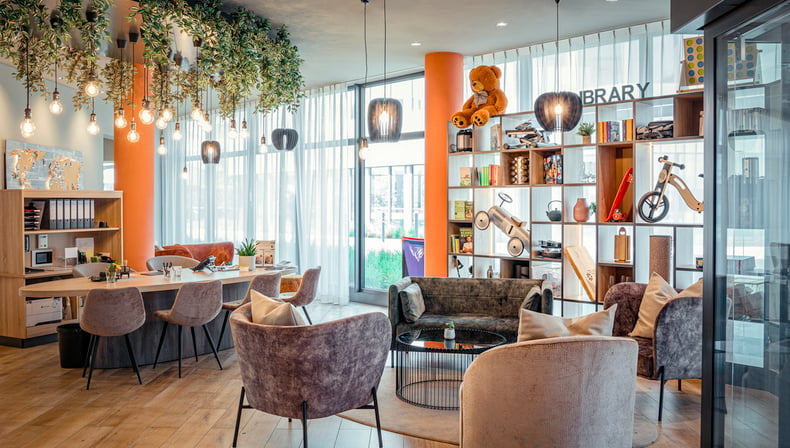 Previous
Next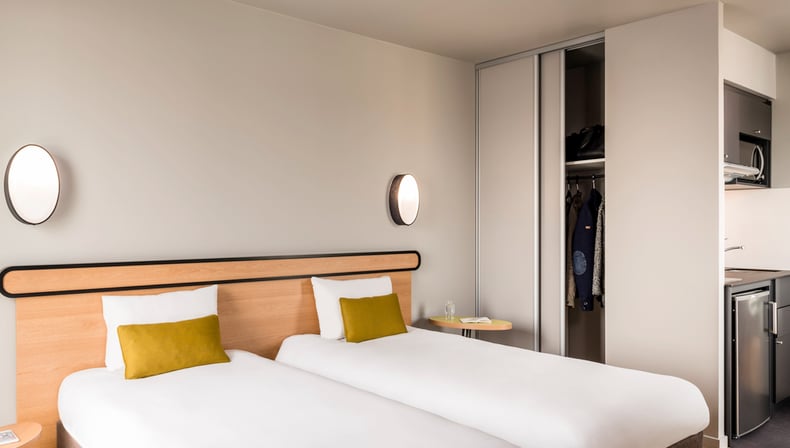 Previous
Next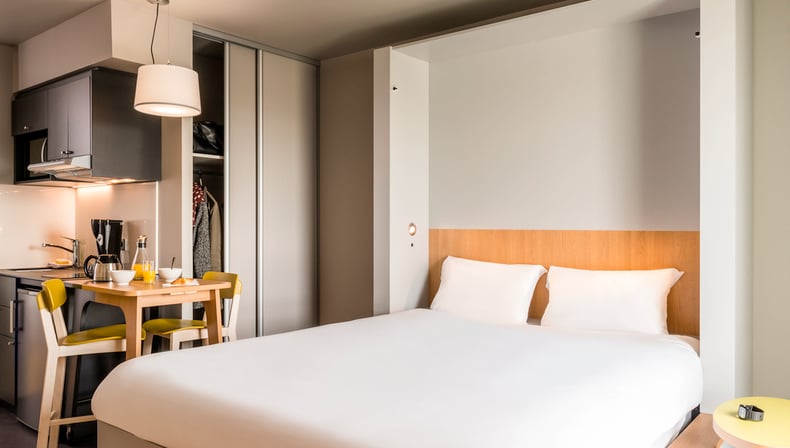 Previous
Next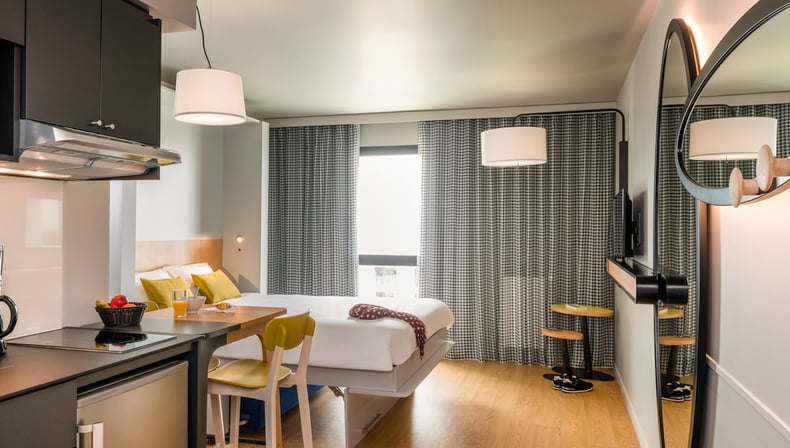 Previous
Next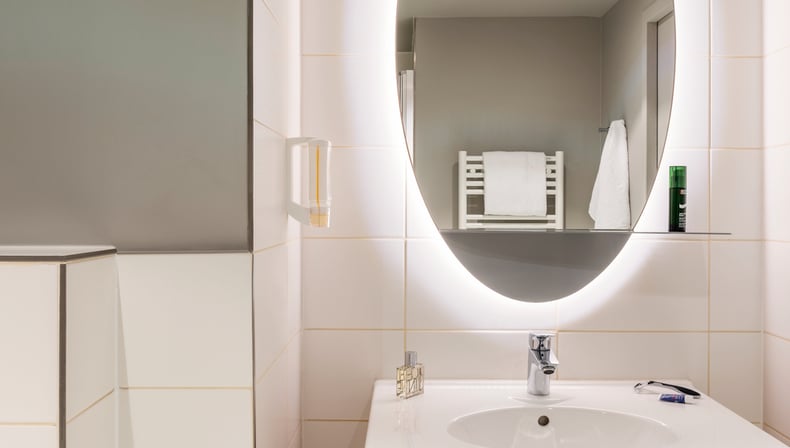 Previous
Next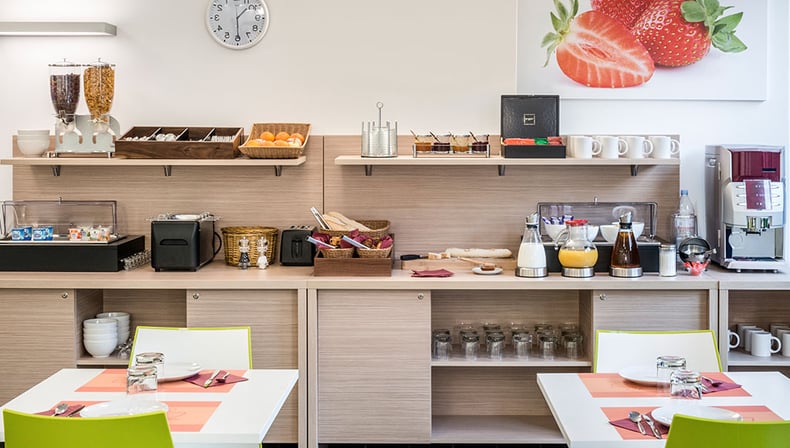 Previous
Next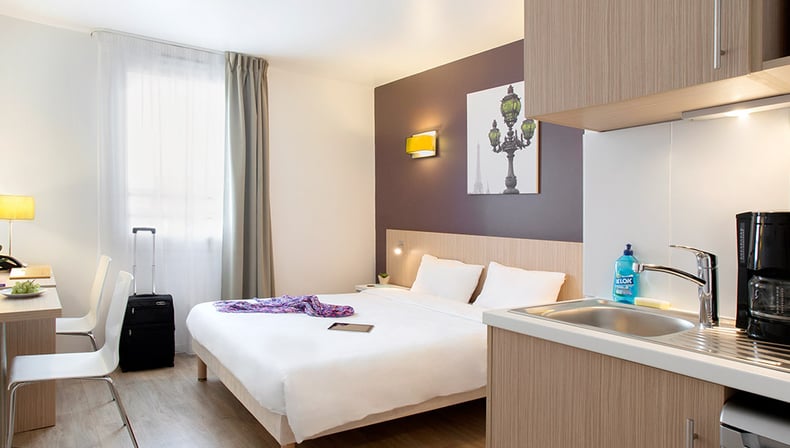 Previous
Next
See all pictures
See all pictures
See all pictures
See all pictures
See all pictures
See all pictures
See all pictures
See all pictures
See all pictures
See all pictures
See all pictures
See all pictures
Next to Wilhelma Zoo

Sports Hall

Arrival: 3 p.m. - Departure: 11 a.m.
Situated in close proximity to both the city's airport and a local metro station, the Adagio Access Stuttgart Airport apartment hotel is ideally located for access to air and public transport. In addition to some of the best attractions the city has to offer, such as Wilhelma Zoo and the site of the Cannstatter Wasen festival and funfair, which is held from the end of September to the beginning of October each year, hotel guests also enjoy easy access to both the renowned Apollo Theater auditorium and the famous Palladium Theatre, a prestigious cultural venue. Suitable for both short and long term stays, the hotel is equipped with 95 two-person, 18 three-person and 12 four-person apartments, making 125 in total. All apartments feature a separate bedroom, a desk/office area, a fully equipped kitchen and a lounge with sofa bed, ensuring guests have all the comforts and facilities they need for a fully enjoyable stay. With a comprehensive range of services available to take advantage of at your leisure at the hotel itself, including a launderette, a fitness room, a co-working space, a library and a hotel shop selling groceries, etc., you are simply guaranteed a pleasant and enjoyable stay at the Adagio Access Stuttgart Airport!
Best price guaranteed

Free Wifi

Payment on the spot*

Free cancellation*
*Depending on the selected offer
Included in your aparthotel
What to see and do near the serviced apartment?
Bertha Benz Platz 5 70771 LEINFELDEN-ECHTERDINGEN

Tel: (+49)171/3317825

Fax:
You may also like
You may like...